Property Management
With more than 30 years of experience Immobilien Regional AG is one of the most renowned real estate specialists in the region. Our key advantages include extensive experience, reliability and expertise combined with a confidential and committed personal service provided in a transparent and open manner.
Perfect property management ensured by efficient organization
If your focus is on the conservation of and increase in value you should take no chances. The property management at Immobilien Regional AG presently encompasses properties with a 540 million euros insurance value as new - our customers' satisfaction is the best reference we can offer. Special teams at Immobilien Regional provide support service to residential apartment owners societies, special property ownership managements, rental managements, and industrial properties. Each team consists of a property manager and a property service attendant, who complement one another in regard to their assignments and, if necessary, act as substitutes for one another.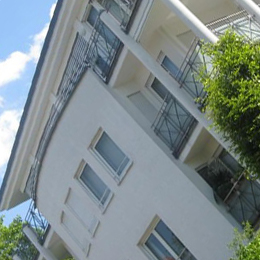 Our specialized teams provide services for homeowners' associations and management of individually owned property, rental units and commercial property. Each team consists of 3-4 staff members thus ensuring a continuous service uninterrupted by holidays or illness.
Moreover, we are committed to offering efficient training for young people. They are introduced to the properties managed by us, to management advisory boards and to our software, which is always kept up to date, and they are involved in operations right from the start.
Property management with best value for money - for your satisfaction
While the focus of our property management is to conserve and increase value and to improve the facilities, energy performance and structure of buildings, Immobilien Regional AG is also committed to providing best value for money. With around 3000 housing units under its management Immobilien Regional AG can negotiate excellent special rates with banks, insurance companies and other sectors. Comprehensive insurance coverage and direct and fast insurance claims settlement without advance payments for bills are additional advantages which are almost unique and - paired with carefree handling for the owner - also contribute to a cost-optimized balance of a property's management budget.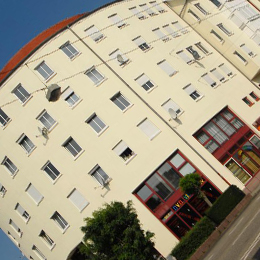 Property management of highest quality. Thanks to our excellent reputation, our administrative assets, and the engagement of our staff, banks and insurance companies grant us first-class conditions:
Top interest on all money and savings accounts
Unbeatably favourable insurance premiums
A service support for claims processing the likes of which you will find nowhere else
Furthermore, we negotiate excellent framework contracts with utility companies guaranteeing both unbeatable prices and outstanding services.