Real estate sales
"A real estate purchase is a matter of trust" - There is more than a grain of truth behind this truism. Our priority not only lies in the actual selling of buildings but, rather, in the trustworthy management of your real estate capital,as well.
"We are familiar with the region and the people living there" and have participated in the development of the living and marketing environment in Central Baden for years and are well acquainted with its cultural qualities.
"We are familiar with the market." Sometimes one is confronted with the opinion that selling / purchasing real estates is "more expensive" through a broker than if bought privately. On the other hand, experience shows that the opposite is true in most cases. Being a company with an up-to-date and selected data base we have a first-rate account of the current market situation. We arrange settlements between buyers and sellers in a fair and objective manner.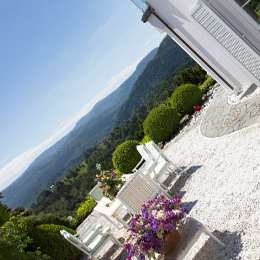 "The advantages are obvious." As a buyer you profit from the information we have available in regard to the market. We shall find the real estate you desire and quote you a price, which is based on our reference values. If you intend to sell, we find the suitable buyers reliably and quickly. We also coordinate settling your real estate business and thereby provide unequivocal administration of the law and save time and money for you.
A word concerning our fees. The Immobilien Regional AG as a real estate company brokers residential real estates, properties for multi-purposes or industrial use only to potential buyers. Other than for example a tax consultant or lawyer a broker does not get paid by working hours or service rates. A commission is only due after a successfully negotiated sales agreement has been signed (brokerage commission, commission).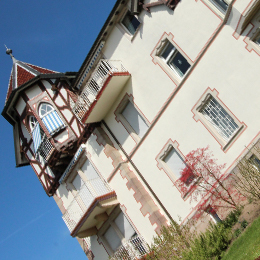 This means: As brokers we alone carry the business risks involved in negotiating a transaction successfully. If a sale is arranged, neither the seller nor the interested party is committed to pay any charges. We view the constellation of being dependent on the successful conclusion of an agreement, which is unique in the business world, as a challenge and inspiration to provide first-class service.

The amount and distribution share of the commission to the buyer and seller differs from region to region in Germany. The southern federal states Saarland, Rhineland-Palatinate, Baden-Wuerttemberg and Bavaria consider a rate of 6% (plus VAT) distributed at even shares to the seller (3% plus VAT) and buyer (3% plus VAT) as common.

The following list shows the standard commission rates in the individual federal states (plus the resp. applicable VAT).